Call for Poster Presentations
Abstracts dealing with the following topics can be submitted:
Biobased and biodegradable materials
Biocatalysis
Bioenergy
Biorefining
Chemical platform molecules
CO

2

capture and utilization

Food and agricultural wastes

Horizon 2020/Horizon Europe

Marine bio-economy
Novel fermentation processes
Nutrient recycling
Polysaccharides
Sustainability analysis
Wood and forestry
Poster Prizes provided by Wiley and MDPI journal Energies
This year we are proud to announce that we can award several poster prizes, provided by our generous sponsors:
a selection of books from the Renewable Resources series is offered by Wiley;
and a 500 CHF cash prize will be sponsored by the MDPI journal Energies;
Send in your poster abstract with innovative research ideas to claim one of these awards! The winners will be announced during the Conference Dinner on Tuesday Sept 7, 2021.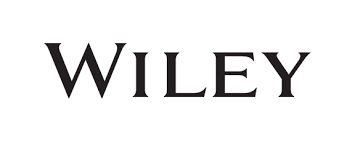 Photo contest 'GOLDEN CROP AWARD'
This year too, presenters of an oral communication or a poster can send in their picture to win the 9th edition of the GOLDEN CROP AWARD !
With the goal to associate Art to Science, this photo contest is open to researchers and PhD students presenting an oral communication or a poster at RRB 2021.
Any original photo as part of an oral communication or poster presented at RRB 2021, can compete for winning the GOLDEN CROP AWARD, based on an Oscar statue, plus an Extreme Sports Cam INTEMPO and a gift box with famous portuguese wines.
One photo per presentation or poster (jpg, 2Mo max) and its descriptive title have to be sent by e-mail to taloua7@gmail.com before August 27th.
All photos will be printed in A4 format and will be on display in the exhibition hall during RRB 2021 conference on a dedicated board.
During the 3 days of the conference, RRB 2021 participants are invited to deposit their ballot paper for electing the Best Photo 2021 in the box located close to the photos board (booth 4A7, DO IT).The winner will be announced during the closing ceremony on September 8.
Abstracts must be written in English not exceeding 400 words and must be submitted via the online submission platform as a Word file (.doc or .docx)
Use font Arial, 10 characters per inch (font size 10)
Type title in sentence case in bold without a full stop at the end
Type authors in bold. The presenting author must be underlined, type first name followed by family name, the names of the co-authors must start with the initials followed by the family names (Pieter Paul Rubens, J. Van Eyck, P. Brueghel, etc...)
Type affiliation(s) in bold underneath the authors: University/Institute, Dept., City, Country (do not mention street addresses, PO boxes or zip codes). When there are multiple affiliations number them as follows and use the semi-colon between the multiple affiliations: 1Dept. A, University A, City, Country; 2Dept. B, Institution B, City, Country; 3Dept. C, University C, City, Country
Add the email address of the presenting author in bold in italics
Use single spacing and type the text unjustified without hyphenating words at line breaks. Use hard returns only to end headings and paragraphs, not to rearrange lines.
Abstracts must be submitted as a Word file via the online submission form (see button below).
• Click on the link below to start
• Fill out your personal data and go through the submission procedure
• When uploading your abstract(s) you can either:
→ 'Save and Continue Later': in this case you can revise your abstract at a later stage (access with your login details)
→ 'Save and Submit': in this case your abstract submission is final and your abstract can no longer be revised
You can submit several abstracts at the same time, but you can also upload several abstracts at a different point in time.Your abstract(s) is/are only uploaded successfully when you receive an automatic reply confirming your submission(s).
Important: the uploaded Word file(s) must contain: Title, authors & affiliations and the actual abstract.
The deadline for submitting abstracts for Poster presentation is 30 April 2021.
Important notes
When submitting an abstract for oral presentation, submitting authors should bear in mind that:
• presenters are NOT exempted from paying the registration fee
• a notification email will be sent by 31 May 2021
• the presenting author must register online by 30 June 2021
• the abstract of the oral presentation will only be published in the Program & Abstract Book, when the presenting author is registered